We offer tailor-made corrugated cardboard packaging containers. We also develop boxes for air freight and perishable goods transportation.
We also offer the performance of tailor-made technical padding to complement our packaging container solutions.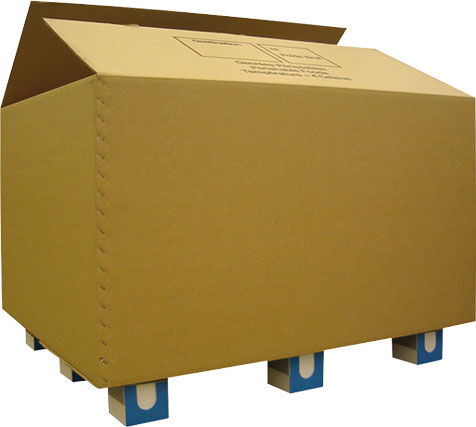 Air freight box
We produce optimised air freight boxes whose size allows them to make the best use of the space in cargo holds. They are accompanied with patented ArdennPac ultra-light pallets which reduce load weight and, thus, freight cost.
We offer standardised formats: CO8, CO9, COS, Q10, jumbo.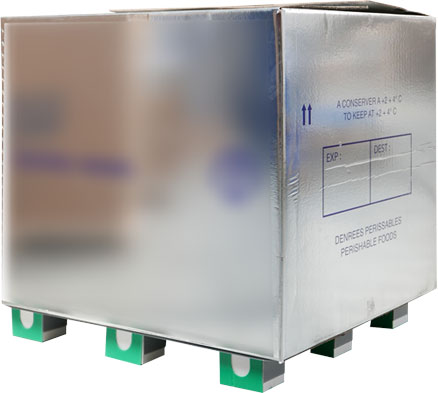 Perishable goods transportation
Our boxes can be improved for perishable goods transportation. They can be aluminium-laminated (1 or 2 sides) in order to optimise their heat performance and we can supply additional expended polystyrene kits in order to reinforce their insulating properties.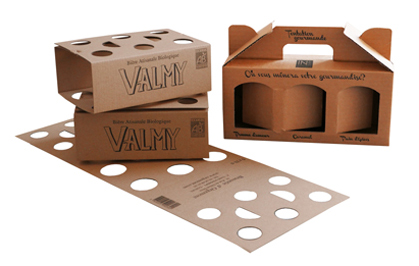 Tailor-made padding & design
We study adapted packaging container solutions or tailor-made padding solutions which will meet your needs.
- Technical information -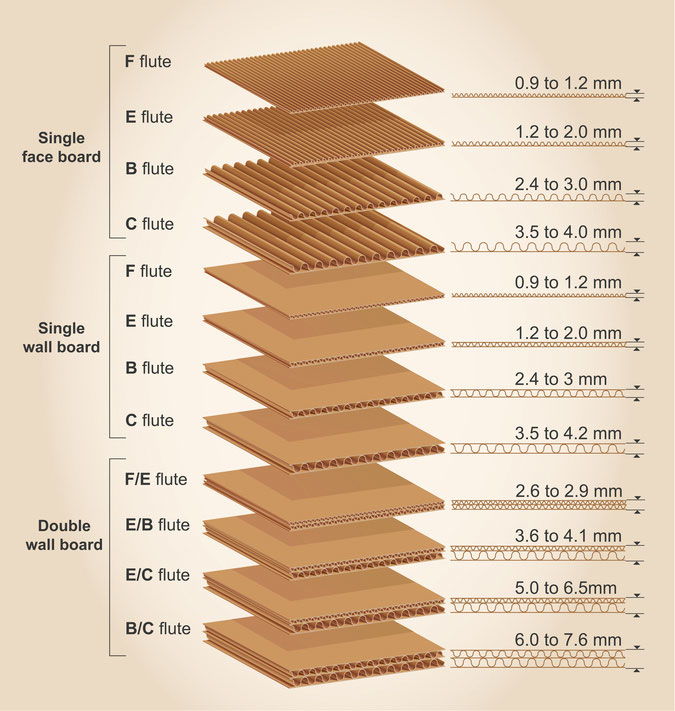 Corrugated cardboard is obtained by assembling flat cardboard sheets and corrugated cardboard sheets, also called walls.
A thicker and stronger type of material is obtained by overlaying them in successive layers.
Other significant parameters are to be taken into account in order to determine the strength and quality of corrugated cardboard:
The type of cover paper used: natural or recycled cover paper. Natural cover paper is highly moisture resistant. It is available in higher qualities than recycled paper.
The density and thickness of the types of cover paper used. The higher the density is, the heavier, but also the more load and impact resistant the cardboard is.
The thickness and corrugation frequency of the walls.
In order to produce your packaging containers or paddings, we use the following corrugated cardboard categories:
Single Face
Double Face
Double-Double Face (higher quality) to replace triple wall and resist humidity