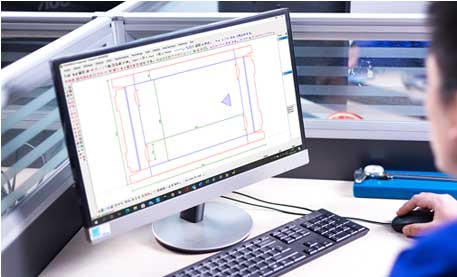 Engineering office
Our Engineering office can design and develop packaging in close coordination with the sales team.
We start by creating samples prior to functional validations and to test out new technical solutions.
The design phase is considered as critical, aiming to optimise the proposed innovations.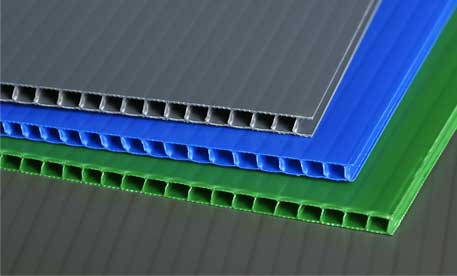 Plastic extrusion
We extrude cellular polypropylene plastic with a thickness of between 1.8 and 5 mm, for a density ranging from 250 to 1,500 g/m².
During extrusion, the material can be treated and dyed to meet your requirements.
Forming / Printing
Thanks to our industrial equipment, we can produce small and large packaging items, as part of small or large runs.
Our production resources can adapt to the needs of our customers.
We are equipped to print and mark your products.
We can add your logo, contact details, informative messages or explanations to your packaging.
Cellular polypropylene
This solid plastic material is food grade and 100% recyclable, ideal for use in many business segments.
Polypropylene is compatible with meeting specific technical requirements in terms of durability or to limit the pollution of the operating environment.
We can offer a wide range of standard or customised articles thanks to our built-in engineering office.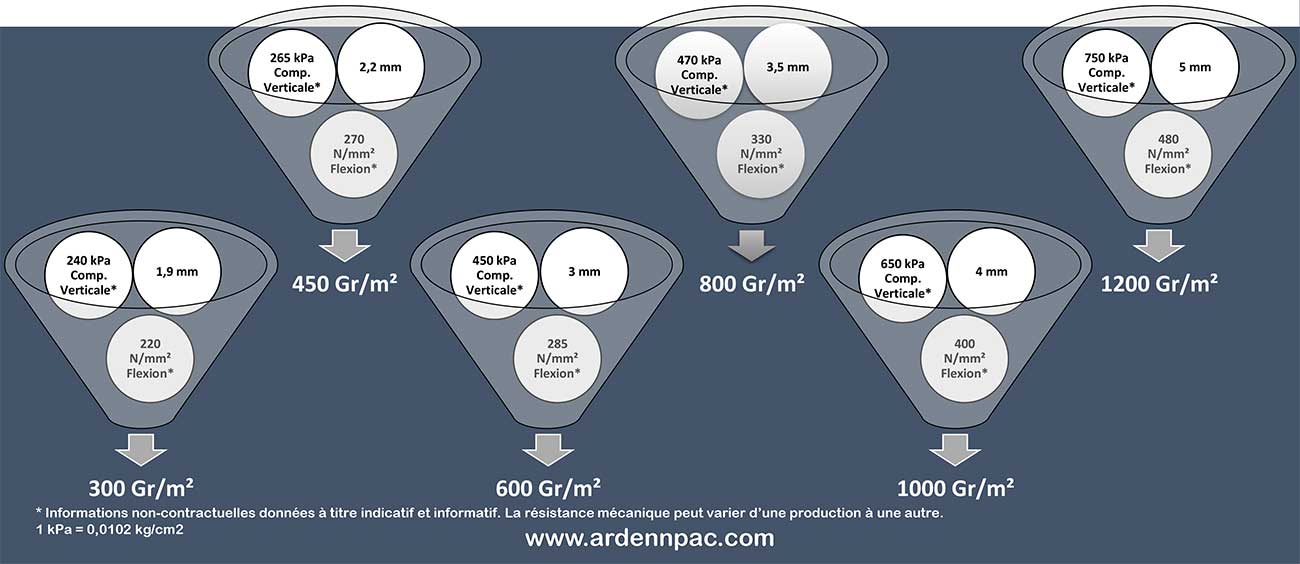 Corrugated board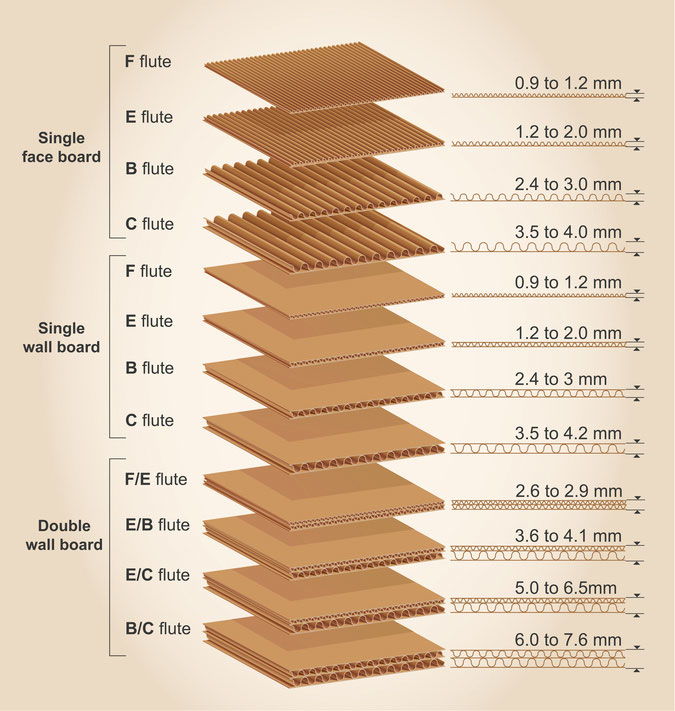 Corrugated board can be obtained by assembling sheets of flat board with sheets of corrugated or fluted boards.
Successive layers are superposed to obtain a thicker and stronger material.
Other key parameters must be taken into consideration to determine the resistance and quality of corrugated board:
The type of cover paper used: natural or recycled paper.
Natural paper withstands humidity well and can be produced to a better standard of quality than recycled paper.
The density and thickness of the cover paper used.
The greater the density, the heavier the board, however the ability to support the payload and impacts is also improved.
The thickness and frequency of flute waves.
We use the following corrugated board categories to produce your packaging or shims:
Single Face
Single Wall
Double Wall, to a higher quality level, to replace the triple fluted board and withstand humidity.